Texas Honors Computer Science & Business is an integrated degree program at The University of Texas at Austin that allows you to earn degrees in Computer Science and Business in a shorter time. Texas CSB provides a world-class education, countless opportunities and a tight-knit student community.
Admissions FAQ
   How does the application process work? 
Applicants are evaluated holistically. This means there are no cut-offs or minimums.  We look at all aspects of the application. We are looking for students who are not only strong academically, but are engaged and have taken on leadership roles.  We look for students that have demonstrated a passion for computer science and technology outside of the classroom.  We will also review the essay and short-answer questions they submitted for their application, as well as letters of recommendation, and an expanded resume. To begin, students must APPLY for admission to UT Austin. Select Unspecified Business and Computer Science Entry Level as your majors—the first choice major should be the one that you are most interested in. Indicate your interest in an honors program and complete the prompts for Texas CSB. Once your application is complete you will have access to MyStatus where you can upload your required expanded resume and letter of recommendation from a teacher. 
   What type of student are you looking for?
Are you a leader at your high school? Have you challenged yourself by taking the most difficult classes available in your community and mastering them? Do you go above and beyond to succeed inside and outside of the classroom? Have you demonstrated a passion for entrepreneurship and innovation? These are some of the questions we ask our high achieving future students. Grades and standardized test scores are extremely important to the process, as is leadership and extracurricular activities.
   What makes the Texas CSB unique? 
Texas CSB offers small classes that focus on discussion and presentation, group collaboration, and analytical exercises. The program combines two top ranked programs—the McCombs School of Business, and Texas Computer Science—to give students the tools to generate new ideas based on technology, develop these ideas into reality, and create real world impact. The Texas CSB curriculum challenges students to develop innovative ways to work with data, technology, and people to contribute to business growth. The program's integrated curriculum allows students to complete their degrees in four years while providing robust programming. Dedicated advisors provide students with personalized attention and unique opportunities. Students learn from not only esteemed professors and industry leaders, but also from each other.
   Will I be considered for admission to other honors programs if I am not admitted to Texas CSB?
Applicants who list "Unspecified Business" as their first choice major have the opportunity to apply for admission to the Canfield Business Honors Program. Applicants who list "Computer Science" as their first choice major have the opportunity to apply for admission to the Turing Scholars Honors Program.
Applicants must also submit applications to these honors programs to be considered.
   Is UT affordable compared to other top universities? 
Cost is a big factor for most students. When comparing scholarship and financial aid awards, it is important to look carefully at the net cost of each school and think about what you are getting for that amount. UT Austin is consistently recognized as one of the best value universities for the money invested. In addition, McCombs has one of the top career services offices in the nation. This means that students aren't just getting an education; they are also getting the resources they need to land the jobs they want.
   What does the November 1 Priority Notification Deadline mean? 
Students who complete their application by November 1 will receive an admissions notification for UT Austin and Texas CSB by February 1. We highly encourage students to apply to the program by November 1. Applying by the Priority Notification Deadline will not influence a student's chance of admission. This is not Early Decision or Early Action, and if admitted, it is a non-binding decision. The Regular Decision Deadline is December 1, and all students receive a decision by March 1.
   If I don't get into Texas CSB for my freshmen year, can I reapply? 
Due to the program's course load and small size of its cohort, admission to Texas CSB is limited to students applying for freshman admission.  
   Can I visit McCombs or the Department of Computer Science or talk to a current student about the Texas CSB? 
Students wanting to learn more about Texas CSB, the McCombs School of Business, or the Department of Computer Science can attend a Canfield Business Honors Program or Computer Science Honors information session held regularly on the UT campus. Those students who are admitted can schedule a campus visit with one of our student recruiters, where they will have a custom itinerary designed for them which would include things like sitting in on a class and meeting with a Texas CSB advisor. Texas CSB also hosts monthly joint information sessions, please see the UT Admissions website for virtual session details.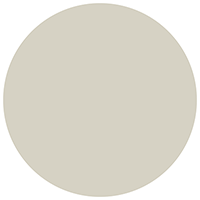 Are SAT and ACT test scores optional in 2022?
YES. UT Austin has become test optional for the Fall 2022 application cycle, which includes applications to Texas CSB. For more information and FAQ please see this site.